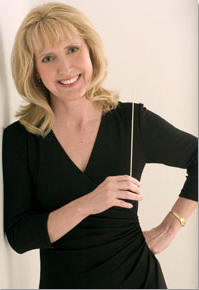 Dr. Mallory Thompson, Director of Bands at Northwestern University, will be returning as clinician for this workshop. Her work with the Northwestern University Symphonic Wind Ensemble and Northshore Concert Band is legendary. She brings a wealth of experience and knowledge to the teaching of conducting, and is enthusiastic about returning to Bergen County to work with our area conductors for the twenty-first year. Her expertise in conducting technique and pedagogy makes her one of the most sought-after clinicians in the world today.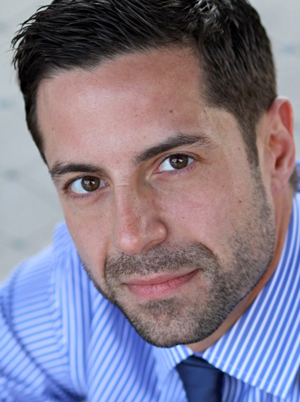 Louis Alloro is a change-agent whose background and training places him at the intersection of Education (teaching & learning) and Positive Psychology (the science of optimal functioning, success, and happiness). As one of the first hundred people in the world to earn a degree in Applied Positive Psychology at the University of Pennsylvania, Louis had the privilege of working with Dr. Martin Seligman, former president of the American Psychological Association, known for his landmark research first in learned helplessness and then, learned optimism. He is a Fellow of George Mason University's Center for Consciousness and Transformation. Louis has presented clinics and workshops across the country, including the 2009 Midwest Band & Orchestra Clinic. He will be presenting a segment on Social-Emotional Leadership, and its importance in leading instrumental ensembles.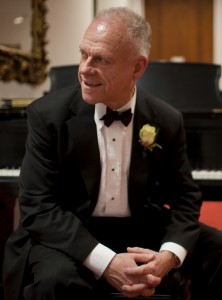 Curt Ebersole  is the Founder and Coordinator of this event, and facilitates the Score Study Workshop. He has served as Conductor/Music Director of the Westchester Symphonic Winds since 2008, and served as Director of Instrumental Music at Northern Valley Regional High School (Old Tappan, New Jersey) for 31 years before retiring in 2013. His efforts promote continuing education for conductors through the Wind Conducting Symposium he founded in 1987. His achievements include solo and ensemble performances as clarinetist and basset hornist, guest conducting engagements throughout the northeast, California, and South Korea, and as clinician at the 2009 Midwest International Band & Orchestra Clinic. Other distinctions include Northern Valley and Bergen County Teacher of the Year, New Jersey Master Music Teacher Award, New Jersey Governor Arts in Education Award, and the 2011 Yale National Distinguished Music Educator Award.
Our clinicians have also included:
Dr. John Lynch is the Director of Bands and Professor of Music at the University of Georgia where he guides all aspects of the band and graduate wind conducting programs. Previous positions include Director of Bands at the University of Kansas, Associate Director of Bands at Northwestern University and Director of Instrumental Music at Emory University. Dr. Lynch has also held positions as Music Director of the Northshore Concert Band and the Atlanta Youth Wind Symphony, and he is the founder of the KU/Kansas City Youth Wind Symphony and the Orange County Music Educators Wind Ensemble. He has ten years of public high school teaching experience in New York State as Director of Bands at Monroe-Woodbury High School where he was the national recipient of the Stanbury award for outstanding teaching and conducting, and the William Revelli Award. His former students hold performing and teaching positions throughout the U.S.
Dr. Jeffrey Renshaw is acclaimed by critics as a conductor whose performances are "both atmospheric and incisive; tender and gentle and simply beautiful; refreshes the senses," and is respected worldwide for his dynamic interpretations and extensive command of wind ensemble and contemporary repertoire. His ability to bring out vibrant colors and textures in a wide-range of works, coupled with his expertise in 20th and 21st century music, have earned him a strong following internationally as a conductor, pedagogue, arranger and author.
Dr. Mary Schneider began her career in the Ridgewood, New Jersey school district, and served as the MEBCI Wind Conducting Symposium Coordinator for three years. She now serves as Director of Bands at Eastern Michigan University, where she conducts the Wind Symphony, teaches both undergraduate and graduate courses in conducting and music education, and oversees and guides all aspects of EMU's comprehensive band program. Prior to her appointment at EMU in the fall of 2008, Dr. Schneider was a faculty member of the School of Music at the University of Minnesota.